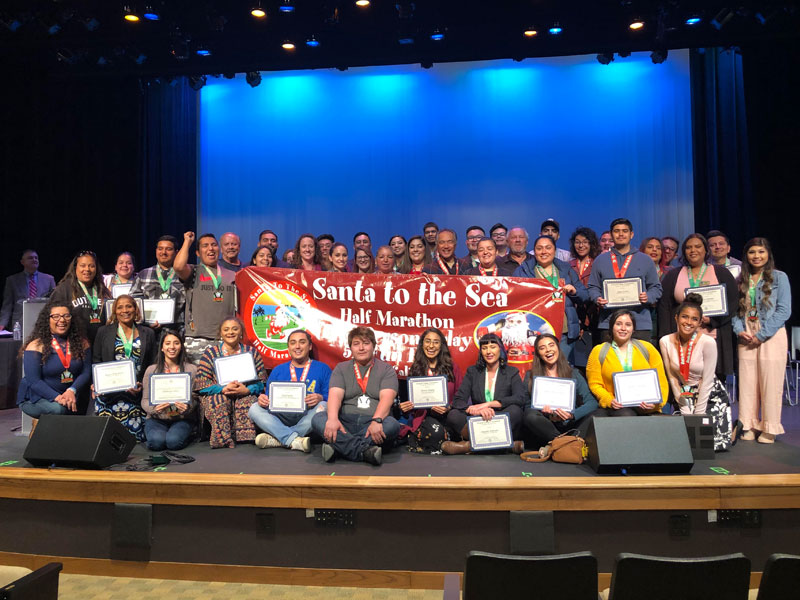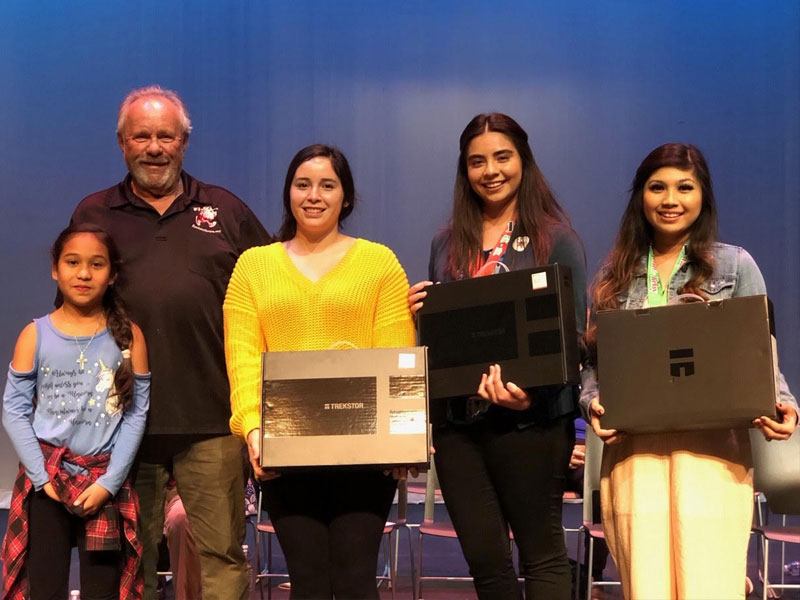 Make your Santa to the Sea Half Marathon, 2 Per­son Relay or 5K more mean­ing­ful by going the dis­tance for one of our offi­cial charities. Run or walk in honor of a loved one or to sim­ply give some­thing back to your com­mu­nity. No mat­ter which dis­tance you par­tic­i­pate in, your fundrais­ing makes a dif­fer­ence! Sim­ply by choos­ing a char­ity and rais­ing dona­tions brings that char­ity closer to their goal!
Neighborhood Challenge
Our great neighborhoods and schools along the race route can compete for cash prizes while celebrating the runners with festive music, holiday decorations, and cheerleaders.
At Santa to the Sea, we involve, engage and give back to our communities. Four neighborhoods along our route and their schools are chosen to compete by creating a festival-type celebration in their "hood", to cheer and entertain the runners. In return, our runners get to experience the great people from the City of Oxnard, and the surrounding neighborhoods.
We will be sending an online survey to our runners immediately after the race, asking which neighborhood impressed them the most. Cash prizes will be awarded to the top five neighborhoods and accompanying schools.
1st Place $1,250
2nd Place $1000
3rd Place $750
4th Place $500
Be creative, recruit a band, make a call to action in your neighborhood, wear costumes, beat on pots and pans, etc. Do anything to impress our runners. Most of all, have fun and kick off your holiday Season.